Four types of fruit washing machine
With the improvement of living conditions, the requirements for health is more and more strict. There are many pesticide residues and other bad stuff on the surface of fruits, so high effect fruit washing machine is necessary. Then how to choose the suitable fruit washing machine? First, the fruit washing machine must has stable performance of washing fruit, can reach up to the requirements of cleaning. Second, during washing fruits, the destroy must be as possible as small. Third but not last, the fruit washing machine must reduce the destroy to the natural environment due to the noise and flue gas.
Different types of fruit washing machine have different applications. There are mainly four common fruit washing machine.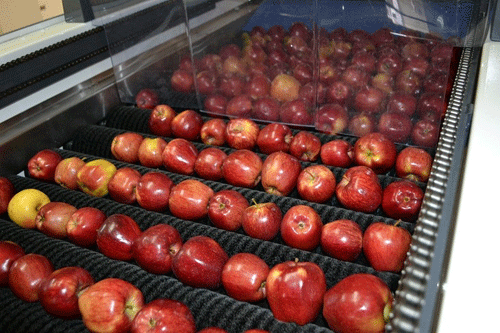 Fruit brush washing machine.
This machine adopts washing barrel with chasing and brush. The transmission is the combine of worm wheel and worm type, which has the features of high efficiency, reliable work and easy to operate. It is suitable for washing nuts, beans, fruits and leafless vegetables etc.
Ultrasonic ozone combination fruit washing machine.
It's mainly composed of rinse tank, ultrasonic system, ozone system, inlet and outlet system, control system and cabinet. Ozone has the function of degerming, so it is suitable for the cleaning and degerming of fruits and vegetables.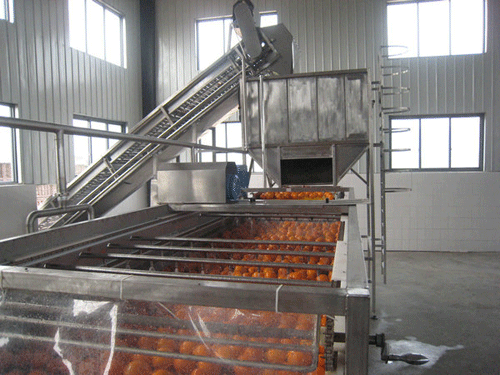 Fruit spray cleaning machine.
The blower runs the air through tank-washer and makes the water keep rolling, because of the rotation, rapid flow scour the surface of the raw materials and wash the dirt out.
Fruit washer is mainly composed of a water tank, blower, roller, spray water tube, hopper, etc. It adopts high pressure to clean the fruits and sends fruits material to the elevating device.
The regulation when operating fruit washing machine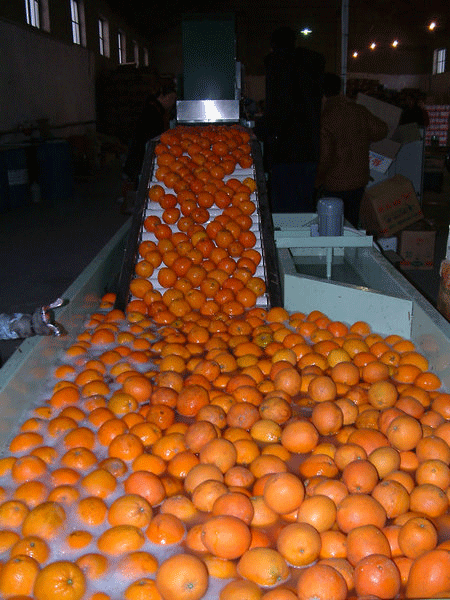 Fruit washing machine has the characteristics of high efficiency cleaning, saving water, perfect working and so on. But it's important to operate fruit washing machine correctly. There are some rules should be obeyed.
Obey the common rules of casting machinery.
Do not install your washing machine in rooms where temperatures below freezing may occur. Frozen hoses may burst or split. The reliability of the electronic control unit may be impaired at temperatures below freezing point.
Before using the machine for the first time, check that the transit bars at the rear of the machine have been removed
Check if the pipeline system leak air or water. if it leaks, make the repairman know that.
Make the fruit washing machine working without putting fruits, to check if the drive system and conveyer belt is normal.
The machine can only be used by people with reduced physical, sensory or mental capabilities, or lack of experience or knowledge, if they are supervised whilst using it or have been shown how to use it in a safe way and recognise and understand the consequences of incorrect operation.