Zenith International, a world famous consultation enterprise, recently published a report analyzing the fruit and vegetable juice market. As the report indicates, global fruit and vegetable
juice industry
boosts at a rate of 5 percent per year. In the microscope view, sales growth mainly take place in developing areas like Africa, Middle East, Asia-Pacific region and Latin America. While developed countries in North America and Western Europe have witness market saturation and slips in sales volume. Innovation in products and form are urgently in need. The following 8 trends can generalize the global fruit and vegetable juice market: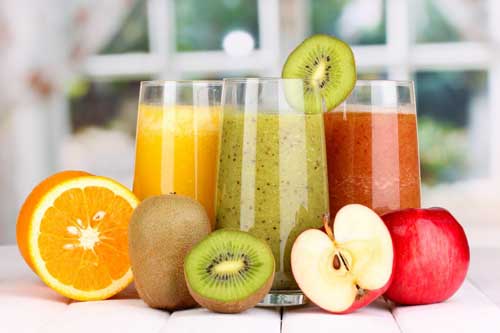 Adding new flavors and ingredients
With the saturation of juice market, new flavors and ingredients has now become the key attraction to customers. In recent years, ingredients with abundant nutrition and antioxidation effect from Latin America and Africa become a market heat. Beverages with these ingredients like yacon, Acai berry, medlar and cranberries presents a growing trend.
Beverages with new texture
This kind of beverage is represented by fermented juices. Fermentation is an effective way to retain the fruit nutrition and generate wholesome substance including amino acid and short-chain fatty acid. Meanwhile, fermentation bring along with it a lot of probiotics metabolin, which is beneficial to our intestine and immunity. Further more, antibacterial substance generated in the process can help extend the product's shelf life. While fermented juices have prevailed in Europe and America, there remains large market potential in China and the developing world.
Vegetable juice are in vogue
For a long time, vegetable juice stands an inferior position due to its poor taste. But vegetable juice has an advantage over fruit juice in its mineral substance and microelements content. And low calories and sugar quantity permit its popularity among the mass. At present, tomato, carrot, beet, lettuce, spinach and cabbage are the major category of vegetable juice. In this regard, tastes is the prime problem which can only be solved by technology innovation.

Cold pressed juice gains popularity
Cold pressed juice are processed by HPP instantaneous autoclaving technology. Without high temperature, this technology eliminate harmful microorganism with fluid pressure, and reserve the original flavor as much as possible. As a current market heat, it has attracted a great many of beverage giants and pop stars. At the end of 2012, Starbucks spent 30 million dollars to acquired the cold pressed juice brand Evolution Fresh. In 2005, Coca-Cola spent 90 million dollars to purchase 30% stake of Sujia, an American cold pressed juice brand. In China, movie star Angela Baby also made investments to a domestic cold pressed juice brand.
Low-sugar and sugar-free beverage
Reducing sugar content has become a conspicuous trend in global food industry. So far, many Western countries has began to levy tax on beverage producer. The FDA reform require producers to highlight the quantity of sugar on labels. Fruit juice industry has always attaches great important to sugar content. To meet the standard, they widely adopt natural sweet like stevia, mangosteen and honey to replace sucrose, or extract juice from low-sugar fruits and vegetables. Besides, they also add dietary fiber to fill the vacancy leaved by sugar reduction.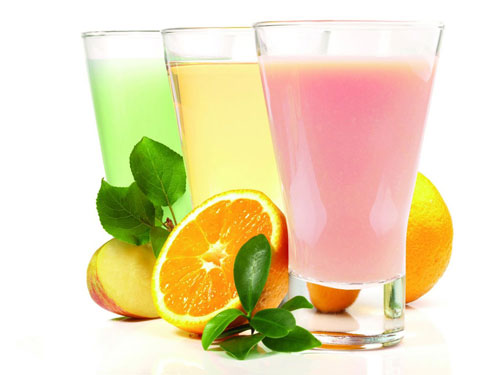 The emerging functional fruit and vegetable juice
As fasting is becoming the most popular way to lose weight, fruit and vegetable juice benefits a lot from this trend. Light fasting means 3-day staple food break in a month, and drinking 6 bottles of juice a day to supply essential nutrients. Actually, " a cup of juice in the morning" has been a long tradition in western countries. A cup of juice in the morning promote intestinal peristalsis. If drank at noon, it helps keep stomach warm and supply energy. While in the afternoon, ingredients like mints and lemon can relieve your weariness and refresh your spirit. You'd better choose juice containing vegetable protein, which creates a feeling of satiety with few calories, and contributes to your sleep.
High-end beverage
Launching high-end products is a good way for enterprise to raise their profits and develop market segments. Fruit markets has long been dominated by products selling for 5 to 8 Yuan. Recently, Uni-president launched a new
product line
named "tiny moment", with the price of 10 Yuan. Meanwhile, NFC fruit juice sold on the market costs about 15 Yuan, and HHP cold pressed juice are around 20 Yuan. These are all high-end categories.
In addition, there exists personal customized juice, which contains certain kinds and quantity of fruits and vegetables as customers order. Wahaha's new brand Kelly One, for example, has it price reach to 48 Yuan per 300ml.
Children oriented products
As a market segment, children food represents higher price. Current children drink market mainly consists of protein drinks and milk beverages. Regarding children fruit juice market, fruit purees for infant's food supplement are the main products. Hardly any producer has promoted the concept of children drinks. Under the requirement of higher standard of nutrition and addictives, children food attracts buyers with appealing package and interesting design, which promises a bright market prospect.
Having learned the 8 trends of global fruit and vegetable juice trend, you are certain to be clear-minded about the juice industry. If you are interested in juice industry, or want to ask any question, we are here to wait for you. TICO is one of the top juice processing line providers in china. You can choose individual processing device or complete processing line here. We can also provide customized products according to your requirements.